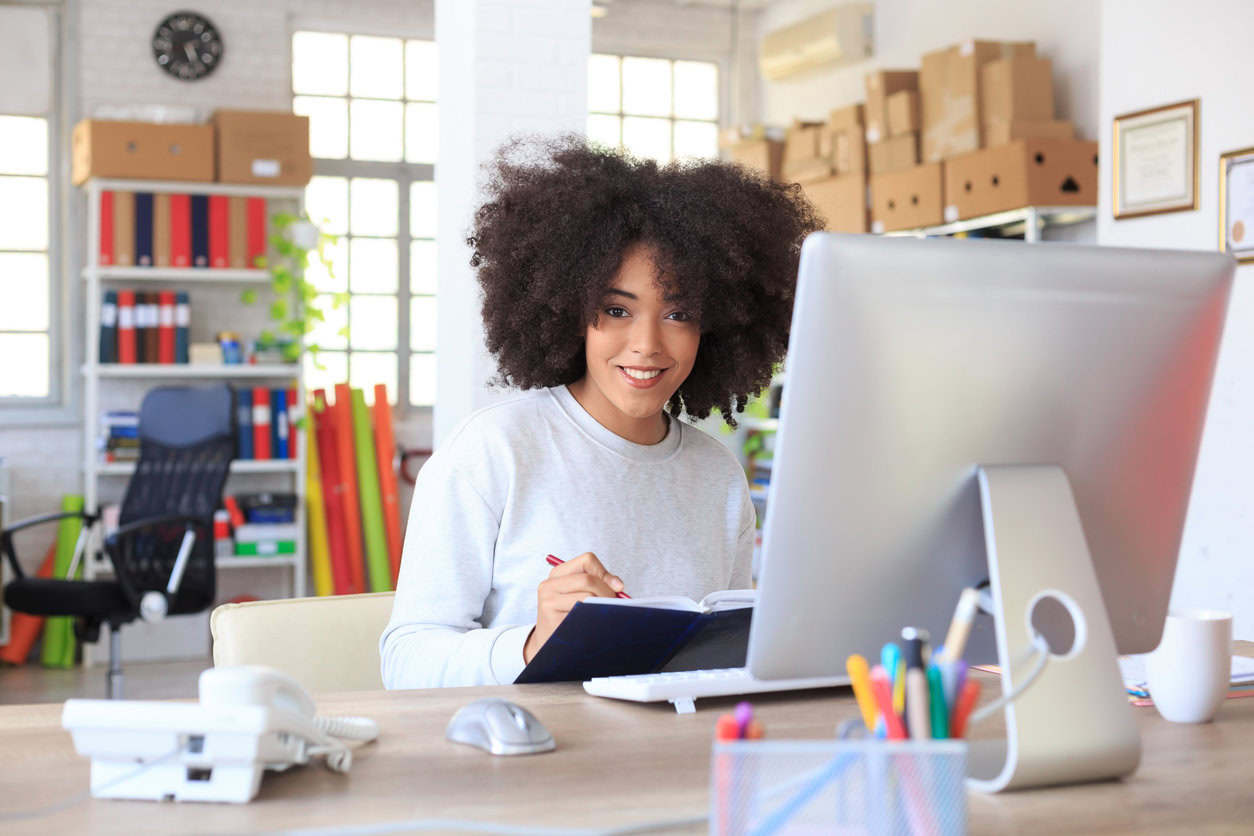 Graphic Design
Earn your Associate's Degree in Graphic Design in as little as 15-months!
Graphic Design • Curriculum

Platt College's Associate's degree program in graphic design helps you build the skills you need to start an exciting new career.
Convenient class schedules

Full-time on-site career services 

Financial aid is available to qualified students

Available at Ontario campus only
Overview & Accreditation
Platt College's Graphic Design program helps you build the skills you need to start an exciting new career.  
Graphic Designers create concepts and content employing typography, illustration, photography, sound and animation.
Graphic designers typically work freelance or at such places as advertising agencies, publishers, corporate in-house art departments, website development firms, and design studios, package design companies, printing companies, newspapers, magazines, and sign companies.
The Graphic Design curriculum at Platt College is designed to provide our students with the foundational knowledge and skills required to seek employment. The key coursework includes:
GRAPHIC DESIGN FOUNDATION
Introduction to Design Concepts

Typography

Fundamentals of Drawing

Figure Drawing

Publishing Design and Layout (Adobe InDesign)

Digital Illustration (Adobe Illustrator)

Photo Manipulation (Adobe Photoshop)
Graduates of the program are awarded an Associate of Arts degree in Graphic Design.
GRADUATION FROM THE PROGRAM DOES NOT GUARANTEE ENTRY INTO ANY CAREER. ADDITIONAL REQUIREMENTS MAY APPLY DEPENDING ON AN INDIVIDUAL'S PREVIOUS EDUCATION AND WORK EXPERIENCE.
Platt College Los Angeles LLC is accredited by the Accrediting Commission of Career Schools and Colleges (ACCSC).  For more information, click HERE
Schedule
Earn your Associate's Degree in Graphic Design in as little as 15 months! 
Start times for GD varies, contact us for details HERE
Financial Aid
Platt College is committed to providing the information and resources necessary to help every student achieve educational success.   Types of financial aid available for qualified students include:
Federal Grants, including Pell Grant, Federal Supplemental Educational Opportunity Grant (FSEOG), and Federal Work Study (FWS)

California State Grant Programs, including Cal Grants and California Chafee Grant for Foster Youth

Federal Direct loans

Private Loans & Scholarships
To learn more, click here: https://plattcollege.edu/financial-aid/
Career Services
Platt College maintains an active career services department to assist graduates as well as current students seeking part-time or full-time jobs while attending school. However, the school cannot guarantee employment.
Students are given the opportunity to pursue job referrals maintained by Career Services.
Our Career Services personnel explain and assist with our student's job search process. Placement efforts occur through graduation and beyond.
Career Services aims to build the job acquiring skills of our students through interviews and workshops in the following areas:
Career planning

Resume and cover letter writing

Completing applications

Researching and contacting potential employers
It's All About Your Future!