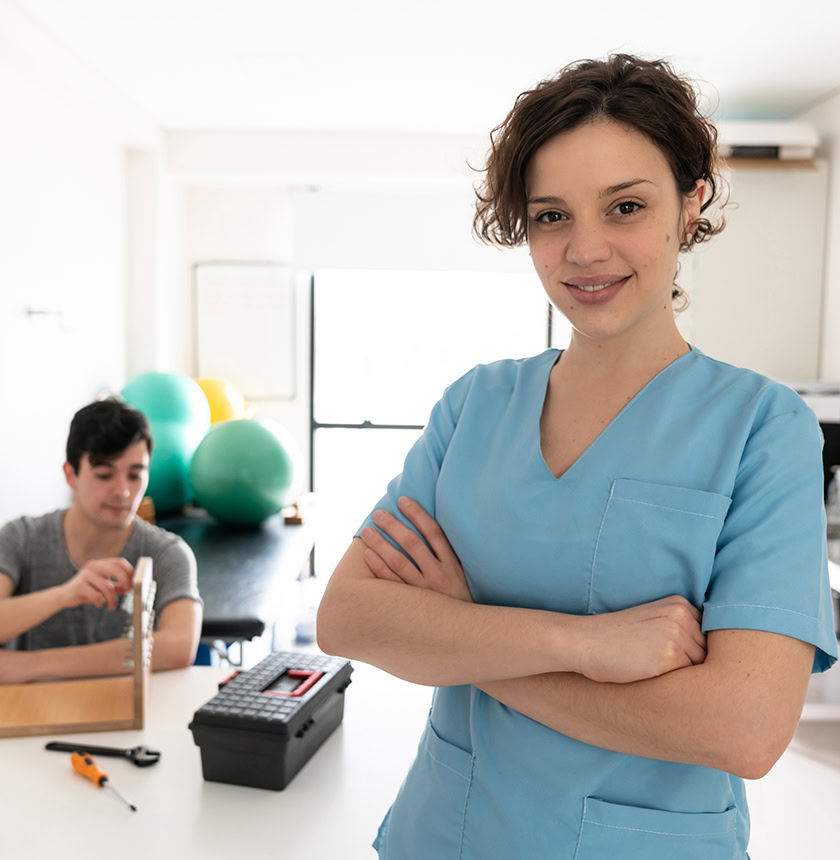 Platt College: Accredited Occupational Therapy Assistant Program
The Occupational Therapy Assistant Program at Platt College is designed to prepare students to seek entry-level employment in their chosen field.
Earn your Associate Degree as an Occupational Therapy Assistant in as little as 20-months!
Send us a message to learn more about how Platt College can help you prepare for your career.
Occupational Therapy Assistant
About the Program
Program Details
Looking for a career in the growing and diverse healthcare field?
Interested in being an integral part of a therapy team that helps clients of all ages live full and vibrant lives by promoting health, and preventing – or living better with – injury, illness, or disability? If so, Platt College Anaheim's Occupational Therapy Assistant program may be just right for you.
You can earn an Associate's degree as an occupational Therapy Assistant at Platt College in CA. Headed by professionals in the field, this program at our Anaheim campus will give you the critical skills you need to successfully perform your duties as an assistant to occupational therapists. The course curriculum featured in the Platt College Associate Degree Occupational Therapy program includes classes directly related to the occupational therapy career, as well as simulated clinical labs where you can experience a hands-on approach to learning.
Together with the occupational therapist, you will develop and implement the appropriate treatment plan for your patients. You'll perform support activities for the occupational therapist. This includes helping patients perform therapeutic exercises, guiding them in the use of special equipment, and filling out the relevant paperwork. Monitoring is also a huge part of your job; you ensure that patients are following the treatment plan while also keeping track of their progress. As an occupational therapy assistant, you play a huge role in the recovery and independence of your patients.
Under the guidance of an Occupational Therapist, Occupational Therapy Assistants typically work with clients with injury, illness and/or disability. Working in such settings as hospitals, clinics, public schools, and private homes, Occupational Therapy Assistants make environmental and task-related adaptations for their clients to enable them to effectively master the activities of daily life.
Vocational Objective:
Provide students with the theory, knowledge, technical skills, and clinical exposure to successfully pass the National Board for Certification in Occupational Therapy (NBCOT) examination in order to become nationally Certified Occupational Therapy Assistants (COTAs) and eligible to work as entry-level practitioners.
The Occupational Therapy Assistant Colleges at Platt Anaheim aim to ensure students have the ability to demonstrate comprehension of the necessary theory, knowledge and clinical exposure required of an occupational therapy assistant and apply this knowledge as an entry-level occupational therapy assistant.
Teach students the necessary technical skills required of an occupational therapy assistant and ensure students are able to demonstrate the technical skills necessary to fulfill the role of an occupational therapy assistant.
Instill in students professionalism and personal behavior consistent with medical standards and employer expectations. Ensure students are able to demonstrate high-degree of professionalism and positive personal behavior.
Please note that Platt College has not had any graduates for the Occupational Therapy Assistant program as of yet. The first anticipated graduation date for the first cohort is March 2022. Program results from the National Board for Certification in Occupational Therapy Assistant (NBCOT) can be found online at https://www.nbcot.org/en/educators/home#schoolperformance.
The cost of attendance for the Associate of Science, Occupational Therapy program includes direct and indirect costs; current tuition and fees as well as the total cost of attending and completing the program. Platt College reviews tuition fees annually. Any increase in tuition is applied to future enrollments and not applied to currently enrolled students.
According to FASFA (Free Application for Federal Student Aid), the cost of attendance is defined as the total amount of attending the program, which includes tuition and fees, books, supplies, transportation, loan fees as well as fees associated with distance education. Loan fees vary based on the amount the student borrows from the federal student loan programs.
Cost of Attendance is defined at Platt College per academic year of 3 terms, 30 weeks (cost is based upon average expenses comprised from California Student Aid Commission's student's expense budget and if the student is living with parents or without parents).
| | | | | |
| --- | --- | --- | --- | --- |
| Current Direct Cost | Academic Year 1 | Academic Year 2 | Academic Year 3 | Total Cost of Program |
| Registration Fee | 75 | 0 | 0 | 75 |
| Tuition | 17,580 | 17,580 | 11,720 | 46,880 |
| Books and Supplies | 1,125 | 1,125 | 750 | 3,000 |
| Total | 18,780 | 18,705 | 12,470 | 49,955 |
| | | |
| --- | --- | --- |
| Current Indirect Cost per Academic Year (2019/20) | Student not living with parents | Student living with parents |
| Room and Board | 11,732 | 5,278 |
| Transportation | 994 | 882 |
| Personal | 3,108 | 2,772 |
Upon successful completion of the program of instruction, the graduate will be awarded an Associate of Science in Occupational Therapy Assistant, provided all financial obligations have been met, and a minimum grade point average has been attained. To graduate, a student must attain a minimum cumulative grade point average of 2.0 (C) and meet all attendance requirements. In addition, all students must meet with Career Services and Financial Aid and complete and sign all documentation prior to being approved for graduation.
Career Opportunities
The Occupational Therapy Assistant program at Platt College in Anaheim, CA creates many potential employment opportunities.
Rehabilitation Centers. With Platt's Accredited Occupational Therapy Assistant program, you'll learn to help patients in rehabilitation centers get back to the peak of their health and attain independence. You'll provide support to the therapists who oversee the recovery of the patients.
Nursing Homes. You'll carry out activities and exercises in assisted living communities. You'll help the residents have a healthy, fulfilling, and enriching daily life.
Schools. You'll help schools that focus on kids with attention, hyperactivity, or other disorders and help them make the most of their education.
Merit Scholarship Details
Platt College Occupational Therapy Assistant Associate of Science Degree Merit Scholarship
Platt College will award a single Occupational Therapy Assistant Associate of Science Degree Merit Scholarship for completing the program at Platt's Occupational Therapy Assistant School to OTA program applicants who:
Meet all admissions requirements for the college and the Occupational Therapy Assistant Associate of Science Degree Program
Achieve a minimum 75% score on the HESI examination or a minimum 700 combined score on the Wonderlic examination
Enroll in the April 2021 Occupational Therapy Assistant Associate of Science Degree Program at the Anaheim campus
The 20-month program will prepare students to work in collaboration with and under the supervision of an Occupational Therapist to enable clients of all ages to live fuller lives by helping them promote better health and preventing (or living better with) injury, illness or disability. The Occupational Therapy Assistant supports patient assessments, implements intervention plans, and documents care; and may work in a variety of settings including hospitals, skilled nursing facilities, assisted living facilities, public schools, early intervention programs, hospice, home healthcare, and private practice clinics.
Platt College Anaheim's OTA program graduates will be required to sit for the National Board for Certification in Occupational Therapy (NBCOT) certification examination. All states require licensure in order to practice, with state licensure typically based on the results of the NBCOT certification examination.
To apply for the Occupational Therapy Assistant Associate of Science Degree Merit Scholarship, please contact Andy Gulati, Director of Admissions, at agulati@plattcollege.edu or phone (714) 333-9606.
The following additional eligibility and application rules apply once a scholarship is granted:
1) The student must be enrolled at Platt College.
2) Scholarship will be applied against tuition, fees and book charges at Platt College.
3) The student must attend classes to receive the scholarship funds. The scholarship will be applied in equal award disbursements over remaining program terms.
4) Students must maintain continuous enrollment to be eligible for the scholarship. Recipients who withdraw and later re-enter are ineligible for that portion of the scholarship not already awarded.
5) Student must maintain a 2.0 grade point average or higher, while a student at Platt College (each quarter, every 10 weeks). A grade point average of less than 2.0 will result in loss of the scholarship.
6) If scholarship eligibility is lost, it cannot be reinstated for any future disbursements.
7) Tuition scholarships are non-transferrable and are not redeemable for cash.
8) Scholarships are awarded on an annual basis and by various academic years.
9.) Scholarship cannot be combined with any other institutional scholarships or benefit; one scholarship/benefit per student, per program.
What You'll Learn
Occupational Therapy Assistant
Program Details
Platt College Anaheim's Occupational Therapy Assistant Program offers you:
The Ability to Earn an Associate Degree in Occupational Therapy Assistant in as little as 20-months
Instructors with Real-World Occupational Therapy Experience
Dedicated Occupational Therapy Lab and Equipment
Simulated Shopping Market
Home Health Apartment
Hand Clinic with Work Simulator
Sensory Clinic
Free American Occupational Therapy Association (AOTA) Membership
Free National Board for Certification in Occupational Therapy (NBCOT) Exam Preparation
Paid NBCOT Exam Fee
Paid Occupational Therapy Assistant License Fee
Hands-on Clinical Externship
Full-time, On-site Career Placement Services
Financial Aid Available for Qualified Students
What you'll learn:
Assistive Technology
Manual Therapy
Sensory Integration
Video Modeling
Work Hardening
Mindfulness
Technology-assisted Stroke Rehabilitation
Custom Splinting
Interactive Metronome® Training
Kinesiology Taping
Adaptive Gardening
Additional (Free) Certification Training

Autism Certificate
Certified Ergonomics Assessment Specialist
Except as expressly provided in California Education Code Section 94898, Platt College reserves the right to modify policies, course schedules, curricula or courses within reason due to exigent circumstances, program upgrades and/or content changes, and to cancel programs of study, modes of delivery, upcoming start dates or individual courses as it deems necessary. If a course or program is canceled, the school may schedule course completion at a later date or refund all monies paid for the canceled course or program if the student does not wish to continue with the program at the later date. All Platt College programs are not available at all locations, please see an Admissions Representative for more information on specific enrollment information.
Testimonials
Student Testimonials
School of Business & Legal Studies
Criminal Justice
Anne Balver always knew she wanted to be of service within her community. "I'm a very positive person who truly likes to help others. At first, I thought I wanted to pursue a career in the medical field, but quickly realized that my dream was to follow my real passion and ultimately work in the field of criminal justice." Anne graduated from Platt College Alhambra with a degree in Criminal Justice. Her goal is to become a police officer and serve her community. Anne's advice to others pursuing their goals?…"Always follow your dreams and never give up. Anything is possible."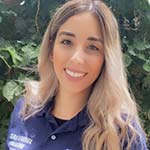 01 / 05
Anne Balver |
Class of 2020
School of Information Technology
Kenny enrolled in Platt College Anaheim's IT program in 2016 and worked at uBreakiFix. "Between my IT classes, my hands-on repair experience, and the fact that I worked closely with customers, I developed a confidence in my hard skills as well as my soft skills, and built a strong foundation for a future in IT!" said Kenny. Kenny was hired by J. Morita USA, a manufacturer of medical-technical products and a leading supplier in the fields of X-ray diagnostics and endodontics. "It's my job to work with the doctor or dentist's office personnel to get the equipment back up and running ASAP...I spend much of my day on the phone helping medical personnel with IT issues and I find it very rewarding! And the good news is that I can do my job from anywhere!"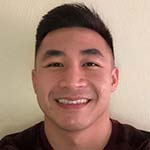 02 / 05
Kenny Tran |
Class of 2017
School of Medical Sciences
Medical Administrative Specialist
Samantha Monsouir thought she had it all together, then came a pandemic. "When COVID-19 hit, like other students, I abruptly made the transition to remote learning. But not only did I have to transition, as a single mom, my 15-year-old daughter, a high school freshman, also had to transition to online classes. It really felt like a whole new, uncertain world for us." But Samantha persevered and is on track to graduate as a Medical Administrative Specialist (MAS) in August 2020. Samantha is looking forward to starting her externship next month in a private doctor's office.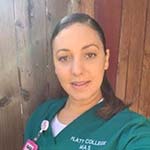 03 / 05
Samantha Monsouir |
Class of 2020
School of Information Technology
Robert moved to California and enrolled in college, but was forced to drop out and work in order to send money home to support his family. A packing job at Amazon offered Amazon's Career Choice program that provided paid college tuition in select programs. Among those programs was Platt College Riverside's IT program. While working toward his IT degree, Robert was transferred into Amazon's IT department and landed the job of Support Technician. Robert graduated from Platt College in November 2019, shortly before the pandemic hit. "What I love about my job is the ability to facilitate positive interaction between our IT professionals and our customers. Being able to provide solutions to issues and remove barriers in the workplace is very satisfying – despite the 6-feet of social distance that we must maintain for now."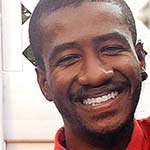 04 / 05
Robert Cherry |
Class of 2019
School of Medical Sciences
Diagnostic Medical Sonography (Ultrasound)
I attended Platt College Anaheim as a part of the very first graduating Diagnostic Medical Sonography class from 2016-18. I've worked at United Medical Imaging for the past two years and have grown so much...I obtained my Abdomen RDMS license in Feb. 2020 and currently working towards obtaining my RVT. If you find a job you love, you'll never work a day in your life and I have definitely found mine!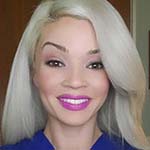 05 / 05
Cynthia Turner |
Class of 2018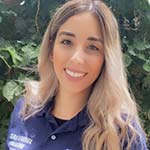 Anne Balver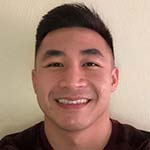 Kenny Tran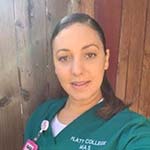 Samantha Monsouir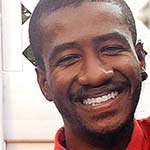 Robert Cherry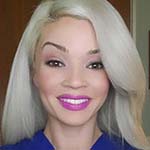 Cynthia Turner
Accreditation
Accreditation
The associate-degree-level occupational therapy assistant program has been granted Accreditation Status by the Accreditation Council for Occupational Therapy Education (ACOTE) of the American Occupational Therapy Association (AOTA), located at 6116 Executive Boulevard, Suite 200, North Bethesda, MD 20852-4929. ACOTE's telephone number c/o AOTA is (301) 652-AOTA and its web address is www.acoteonline.org. After successful completion of this exam, the individual will be a Certified Occupational Therapy Assistant (COTA). In addition, all states require licensure in order to practice; however, state licenses are usually based on the results of the NBCOT Certification Examination. Note that a felony conviction may affect a graduate's ability to sit for the NBCOT certification examination or attain state licensure.
As part of the Platt College Anaheim Occupational Therapy Assistant program, students must complete an externship (640 hours of Level II fieldwork) following the completion of the in-class portion of the program to graduate.
Platt College Los Angeles is accredited by Accrediting Commission of Career Schools and Colleges (ACCSC), recognized by the US Department of Education to accredit institutions of higher education across the United States. The primary purpose of ACCSC and other accrediting agencies is to establish and maintain high educational standards and ethical business practices among its accredited institutions.
For more than 40 years, ACCSC has been at the forefront of establishing and advancing quality education at private, postsecondary career schools and colleges. ACCSC, recognized by the United States Department of Education as a private, non-profit, independent accrediting agency, is dedicated to ensuring a quality education for more than 250,000 students who annually pursue career education at 800 accredited institutions. ACCSC's mission is to serve as a reliable authority on educational quality and to promote enhanced opportunities for students by establishing, sustaining, and enforcing valid standards and practices which contribute to the development of a highly trained and competitive workforce through quality career oriented education.
Request More Information
Send us a message to learn more about how Platt College can help you prepare for your career.