Jumpstart Your Career Today!
Information Technology
Join the fast-growing Information Technology industry.
Why Choose This Program?
See for yourself why Platt College has been chosen by thousands of students to continue their education.
Since our opening in 1985, Platt College has been dedicated to the principle that education is the foundation for personal and professional growth, and that students should have the opportunity to develop to their full potential.
At Platt College, our mission is to provide a balanced program of instruction for our students to help them acquire the specialized knowledge and skills they need to take advantage of exciting career opportunities in many of today's in-demand fields. We at Platt College continuously update our offerings to best serve the needs of students and employers in today's dynamic Southern California business environment.
Accredited
Platt College is accredited by the Accrediting Commission of Career Schools and Colleges (ACCSC), which is recognized by the US Department of Education to accredit institutions of higher education across the United States.
Balanced Instruction Programs
Degree and diploma programs offering a balanced program of instruction in today's fastest growing fields.
Financial Aid Programs
Platt College offers a variety of financial aid programs to support our student's goals in higher education.
Convenient
We offer convenient morning and evening classes to fit the needs of any schedule.
Courses
Available Courses
Information
Technology
Cybersecurity
(Degree Complete)
Associate's Degree in
Information Technology
Information Technology Associate's Degree helps you build the skills you need to start an exciting new career.
Bachelor's Degree in
Cybersecurity (Degree Complete)
Earn your Bachelor's Degree in Cybersecurity (Degree Complete) in as little as 13 months!
About
About the Information Technology Program Statistics
Learn More
Bureau of Labor Statistics, U.S. Department of Labor, Occupational Outlook Handbook, Computer Support Specialists, on the Internet at https://www.bls.gov/ooh/computer-and-information-technology/computer-support-specialists.htm (visited August 09, 2020).
Bureau of Labor Statistics, U.S. Department of Labor, Occupational Outlook Handbook, Web Developers, on the Internet at https://www.bls.gov/ooh/computer-and-information-technology/web-developers.htm (visited August 08, 2020).
Except as expressly provided in California Education Code Section 94898, Platt College reserves the right to modify policies, course schedules, curricula or courses within reason due to exigent circumstances, program upgrades and/or content changes, and to cancel programs of study, modes of delivery, upcoming start dates or individual courses as it deems necessary. If a course or program is canceled, the school may schedule course completion at a later date or refund all monies paid for the canceled course or program if the student does not wish to continue with the program at the later date. All Platt College programs are not available at all locations, please see an Admissions Representative for more information on specific enrollment information.
Student Testimonials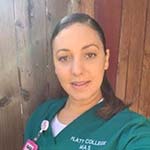 Samantha Monsouir
School of Medical Sciences
Medical Administrative Specialist
Samantha Monsouir thought she had it all together, then came a pandemic. "When COVID-19 hit, like other students, I abruptly made the transition to remote learning. But not only did I have to transition, as a single mom, my 15-year-old daughter, a high school freshman, also had to transition to online classes. It really felt like a whole new, uncertain world for us." But Samantha persevered and is on track to graduate as a Medical Administrative Specialist (MAS) in August 2020. Samantha is looking forward to starting her externship next month in a private doctor's office.
Samantha Monsouir |
Class of 2020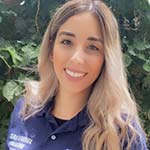 Anne Balver
School of Business & Legal Studies
Criminal Justice
Anne Balver always knew she wanted to be of service within her community. "I'm a very positive person who truly likes to help others. At first, I thought I wanted to pursue a career in the medical field, but quickly realized that my dream was to follow my real passion and ultimately work in the field of criminal justice." Anne graduated from Platt College Alhambra with a degree in Criminal Justice. Her goal is to become a police officer and serve her community. Anne's advice to others pursuing their goals?…"Always follow your dreams and never give up. Anything is possible."
Anne Balver |
Class of 2020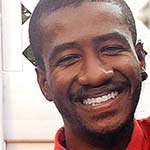 Robert Cherry
School of Information Technology
Robert moved to California and enrolled in college, but was forced to drop out and work in order to send money home to support his family. A packing job at Amazon offered Amazon's Career Choice program that provided paid college tuition in select programs. Among those programs was Platt College Riverside's IT program. While working toward his IT degree, Robert was transferred into Amazon's IT department and landed the job of Support Technician. Robert graduated from Platt College in November 2019, shortly before the pandemic hit. "What I love about my job is the ability to facilitate positive interaction between our IT professionals and our customers. Being able to provide solutions to issues and remove barriers in the workplace is very satisfying – despite the 6-feet of social distance that we must maintain for now."
Robert Cherry |
Class of 2019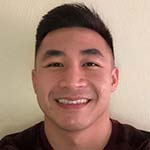 Kenny Tran
School of Information Technology
Kenny enrolled in Platt College Anaheim's IT program in 2016 and worked at uBreakiFix. "Between my IT classes, my hands-on repair experience, and the fact that I worked closely with customers, I developed a confidence in my hard skills as well as my soft skills, and built a strong foundation for a future in IT!" said Kenny. Kenny was hired by J. Morita USA, a manufacturer of medical-technical products and a leading supplier in the fields of X-ray diagnostics and endodontics. "It's my job to work with the doctor or dentist's office personnel to get the equipment back up and running ASAP...I spend much of my day on the phone helping medical personnel with IT issues and I find it very rewarding! And the good news is that I can do my job from anywhere!"
Kenny Tran |
Class of 2017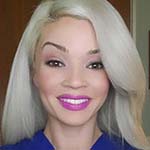 Cynthia Turner
School of Medical Sciences
Diagnostic Medical Sonography (Ultrasound)
I attended Platt College Anaheim as a part of the very first graduating Diagnostic Medical Sonography class from 2016-18. I've worked at United Medical Imaging for the past two years and have grown so much...I obtained my Abdomen RDMS license in Feb. 2020 and currently working towards obtaining my RVT. If you find a job you love, you'll never work a day in your life and I have definitely found mine!
Cynthia Turner |
Class of 2018
Accreditation
Accreditation
Platt College Los Angeles is accredited by Accrediting Commission of Career Schools and Colleges (ACCSC), recognized by the US Department of Education to accredit institutions of higher education across the United States. The primary purpose of ACCSC and other accrediting agencies is to establish and maintain high educational standards and ethical business practices among its accredited institutions.
For more than 40 years, ACCSC has been at the forefront of establishing and advancing quality education at private, postsecondary career schools and colleges. ACCSC, recognized by the United States Department of Education as a private, non-profit, independent accrediting agency, is dedicated to ensuring a quality education for more than 250,000 students who annually pursue career education at 800 accredited institutions. ACCSC's mission is to serve as a reliable authority on educational quality and to promote enhanced opportunities for students by establishing, sustaining, and enforcing valid standards and practices which contribute to the development of a highly trained and competitive workforce through quality career oriented education.
It's All About Your Future!